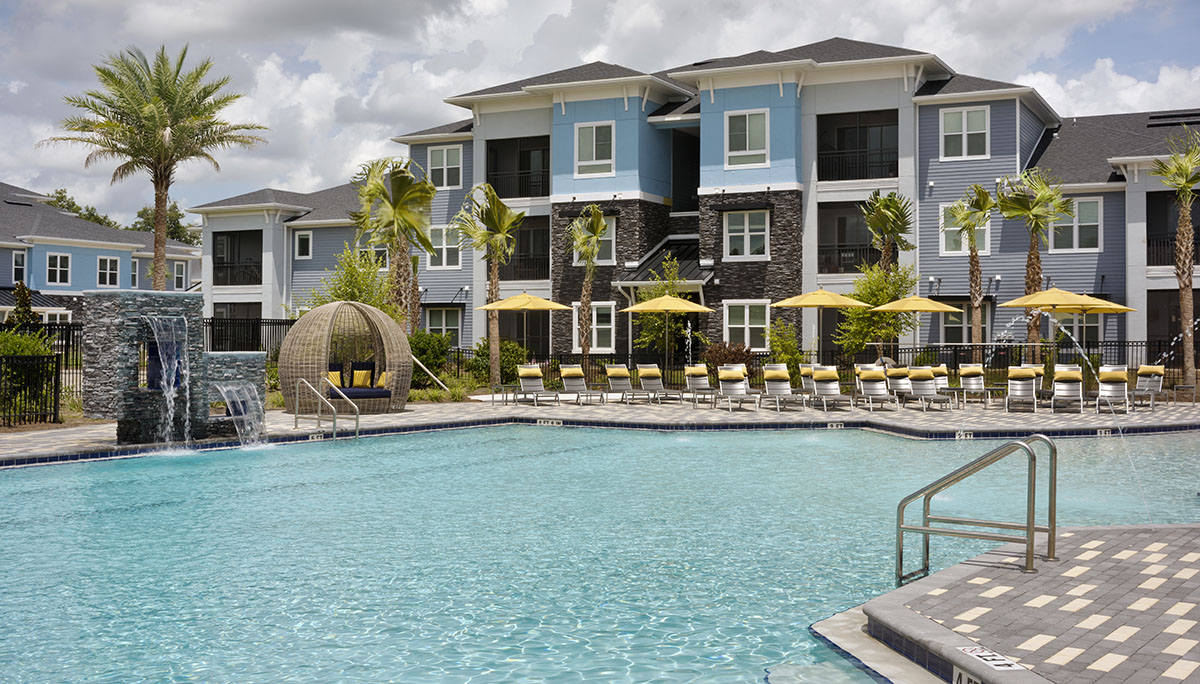 July 2012 – The Collier Companies is 163rd on Florida Trend's "350 Biggest Companies In Florida" list. Up 3 spots from 2011.
Since the early 1980s, Nathan S. Collier, founder of The Collier Companies, Inc., has capitalized on student demographics, university enrollment trends, and off-campus housing demand to build a successful and prosperous business that caters to the needs of university students. Since its inception more than 25 years ago, The Collier Companies has delivered long-term asset value, superior resident customer service, a quality professional experience for its Team Members, and consistently high returns to its investors.
Today, The Collier Companies is the largest privately owned provider of student housing in the nation. TCC's still-growing portfolio is comprised of more than 10,500 units in Gainesville, Ocala, Tallahassee, Orlando and other Florida locations as well as Norman, Oklahoma and Athens, Georgia. In addition to The Collier Companies being recognized as the largest multifamily owner/operator in north central Florida, it was named in November 2007 by Real Estate Forum magazine as a leading owner and investor in multifamily real estate in the country. A strong track record of acquisitions, development, and property management has allowed The Collier Companies to partner with top-quality institutional investors for both debt and equity over the past several years.
Key to The Collier Companies' success is Collier Companies Management Team, Inc. (CCMT), a wholly-owned subsidiary. CCMT and its 450+ Team Members are focused on improving leveraged cash flow through incremental advantages in property management applied over the long term. As a result of its superior operating, acquisition, and development capabilities, The Collier Companies has increased its same-store revenues approximately 26% over the past five years. The company's strategy anticipates continued revenue growth on a similar scale.
The Collier Companies is investing throughout the southeastern United States with a particular focus on larger student markets that include universities and colleges that participate in the Atlantic Coast Conference (ACC), the Southeastern Conference (SEC), and other NCAA Division I and Division II schools. The company's initial target markets are Gainesville, Tampa, Tallahassee, Jacksonville, and Orlando, in Florida and Athens, Georgia. These markets are home to rapidly growing universities and are well known to The Collier Companies, making them lower-risk, stable expansion opportunities.
Within a market, The Collier Companies' goal is to acquire a portfolio of apartment properties, with individual properties across various price points. This concentration allows the company to capitalize on leasing synergies, cross marketing, and economies of scale to maximize income and to realize expense economies in areas such as technology, turnover, grounds keeping, and marketing. The company seeks to be the leading student housing provider in each market by obtaining 10% to 20% of that market. Currently, The Collier Companies houses more than 20% of the University of Florida's off-campus student body.