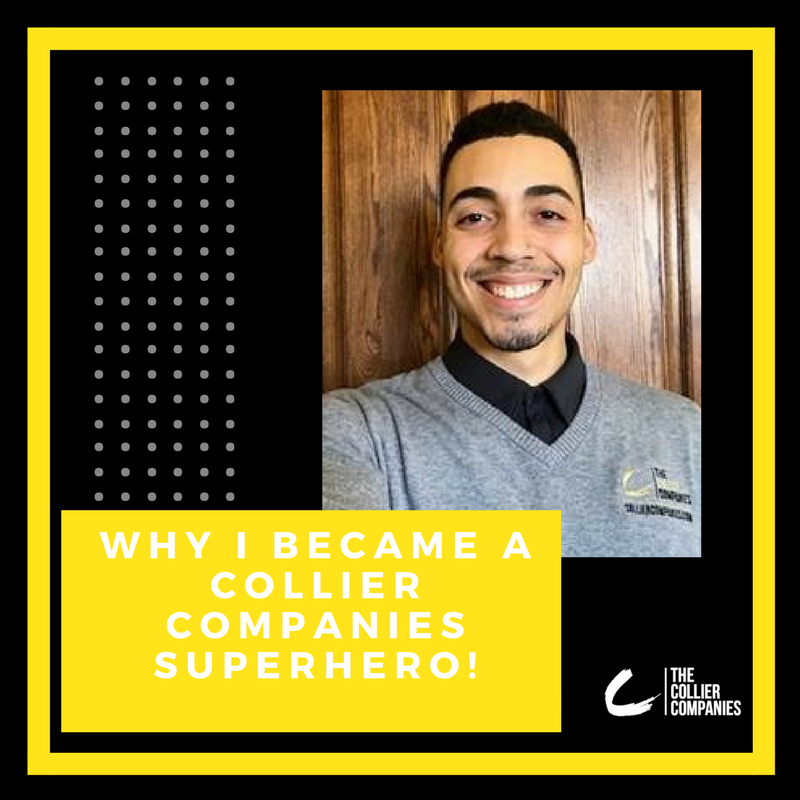 Published:
April 26, 2018
Joining a company that you love, that makes work always feel like a safe place is extremely important to the lives of us all.
Here at The Collier Companies, we strive to cultivate an environment that empowers, teaches and promotes continuous growth for all of our Collier team!  We don't refer to those hard-workers here as "employees", but as "team members", as we all work together for a common goal.
Every day our number #1 goal is the same; Make your homes the heart of our business.
"We Believe that everyone is a leader and our actions teach our belief systems." – Collier Companies Manifesto
Read more about Adrian, Regional Leasing Strategist, and why he chose to be a Collier Companies Superhero!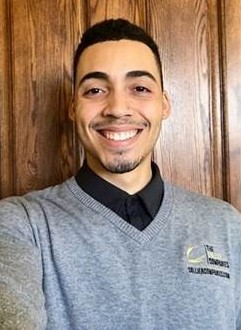 Name/TCC Position: Adrian Rodriguez/Regional Leasing Strategist
Hometown: Woonsocket, Rhode Island
Education: Santa Fe College, Associates in Graphic Design
TCC Anniversary: February 5th, 2014
Employment history with the company: When I was hired, I started as a part time leasing specialist at Lexington Crossing with little to no sales experience. I still remember being ask to sell my manager a stapler in her office that she already owned during my interview. After being at Lexington for about a year and experiencing my first turn, I made it known that I wanted to move up and continue to grow within The Collier Companies. This is when I heard about the Regional Leasing Strategist role. I thought to myself, "I get to do what I enjoy and travel too? Sign me up!" So in May 2015, I was blessed with the opportunity to become The Collier Companies new Regional Leasing Strategist. I began my new adventure by traveling to multiple communities within our portfolio and took on my biggest project to date; IQ's lease up. Now the RLS role and program continues to grow and I have the pleasure to work, train and experience life with all of our lovely crew members throughout our 10,500+ unit portfolio.
Why did you join TCC?: At first, I was simply looking for a part-time job that would be flexible with my school schedule. I've stayed over the years because I genuinely enjoy what I do and love the people I work with. The values and culture put in place by Nathan makes coming to work feel like your hanging out with family.
What are some TCC Benefits that you love?:Traveling to conferences and apartment association trainings are always a blast! I love getting the opportunity to learn and grow my knowledge within the industry as well as an individual. That's one thing I definitely admire about our company culture; we're encouraged to never stop learning!
What's special about TCC? : One thing I always say that sets The Collier Companies apart from any other company I've worked with, is the level of comradery, mentorship, and accessibility. For me, it wasn't common to run into the owner of a company I worked for, let alone have that same owner take time to teach a class and invest in his/her employees personally. Now, I am constantly encouraged to grow and have a direct line of communication with superiors, that within any other company, would seem beyond reach.
Your goals at TCC and beyond? : My goal is to utilize the skills and experience I've obtained within TCC for further growth opportunities. To be a continued asset to our company, crew members, and residents. To thirst for improvement and knowledge. To be frequently pleased, but never satisfied.
Thinking about your next career move? Visit Collier Careers for more Information on joining our team!
The Collier Companies owns and manages over 11,000 apartment units in the states of Florida, Georgia, and Oklahoma. For more information about The Collier Companies, please visit https://colliercompanies.com.