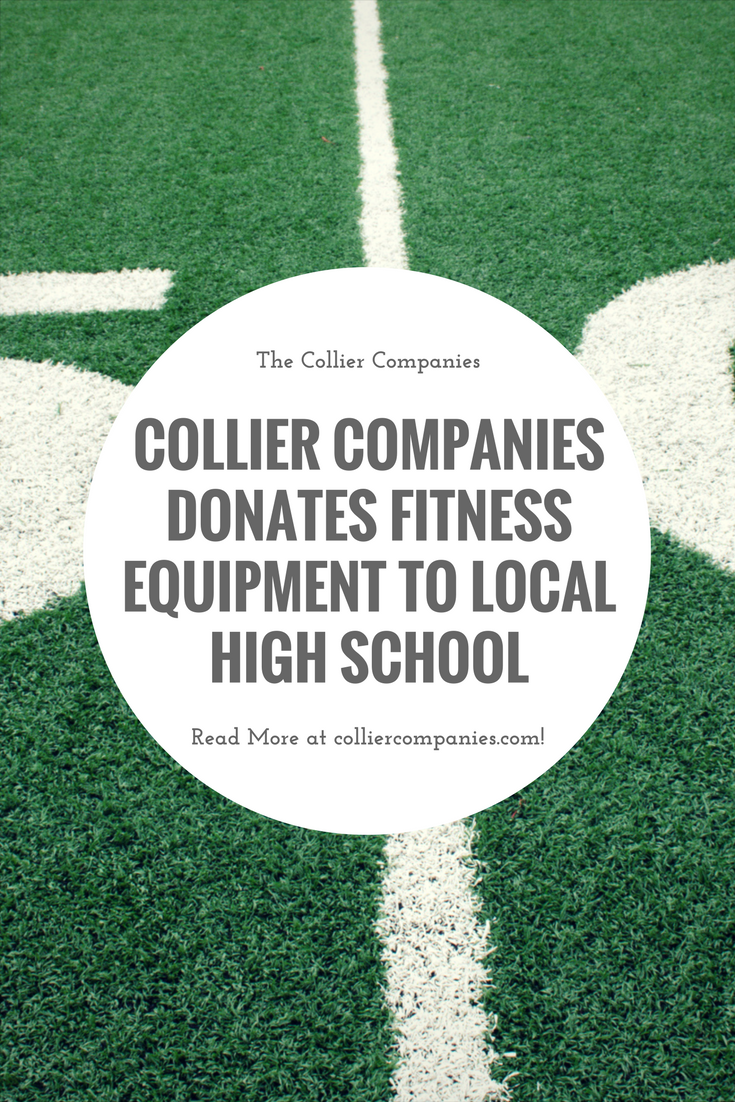 Published:
February 2, 2018
GAINESVILLE, Fl –
When The Collier Companies' saw the aging equipment being used at local Dunnellon High School, the company started to craft a plan to bring some much needed updates to the high school.
With championship teams and an exceptional academic & magnet program, Dunnellon High School serves the children of Marion, Levy and Citrus counties. The Collier Companies takes personal stake in the progression of Dunnellon students due to the companies' commitment to education and community.  Reaching out to Dunnellon's team coaches in early January, Coach Payne of the Baseball team and Coach Harris of the Football team, the offer was met with unbridled appreciation from the coaches who were so grateful to receive.



The equipment donated included: 2 Elliptical machines, 2 Treadmills, several cable equipment machines and more! Donations will be housed in the high school's fitness area for all student athletes to enjoy for years to come! The Collier Companies is proud to equip local high school students with safe, reliable fitness equipment to focus on their health and athletic aspirations.
The Collier Companies owns and manages over 11,000 apartment units in the states of Florida, Georgia, and Oklahoma. For more information about The Collier Companies, please visit colliercompanies.com.