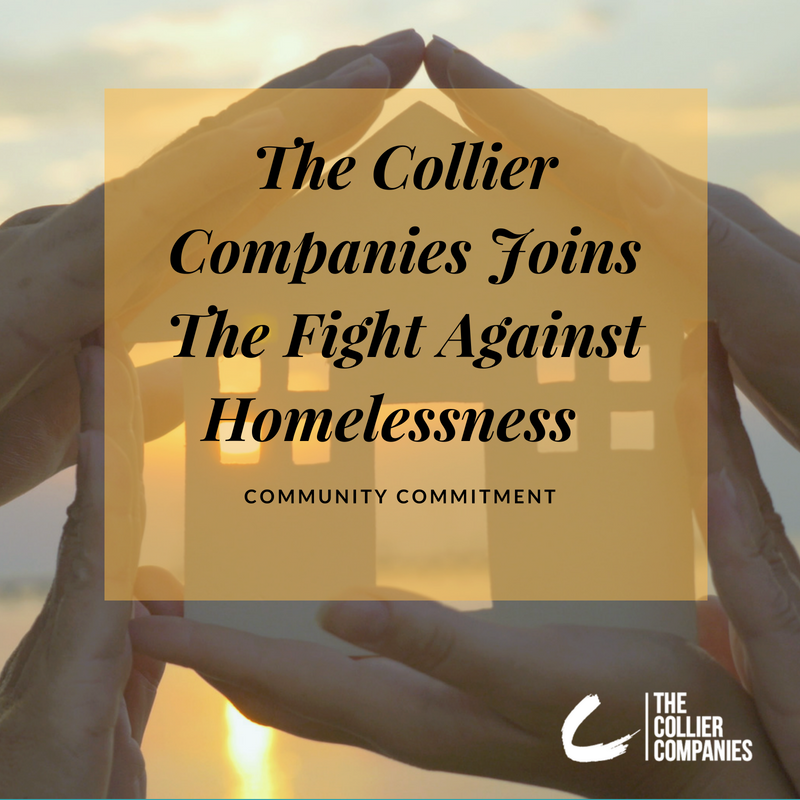 The Collier Companies, one of the largest privately owned providers of student housing in the nation, proudly announces their partnership with Family Promise of Gainesville.
At The Collier Companies, the company mission, "Proudly Making Your Home the Heart of Our Business" refers to residents of all backgrounds, and they have shown that with their latest partnership.  Collier Companies Team and Founder/Chairman, Nathan S. Collier, proudly join the Women's Giving circle at the Community Foundation of North Central Florida as they award Family Promise with a $50,000 Impact Grant.
Family Promise dedicates their daily services and mission to providing a sense of normalcy to families experiencing homelessness.  This grant will fund the purchase of units from The Collier Companies to house families in need. The Collier Companies will be working closely with Family Promise to approve families for housing who previously had a rough rental past, but are preparing for a brighter future. The partnering duo aims to cultivate responsible tenants who previously may have been considered nontraditional families to rent to.
The partnership will follow US Department of Housing and Urban Development guidelines of the 30% Income Standard.  This guideline allows families to have a safe and loving home to return to, as they continue to create a sense of normalcy.
The Collier Companies is proud to join this wonderful mission, as the company believes that families and children deserve a place to call home, no matter the financial struggles happening in their lives.
Nathan Collier and The Collier Companies are pleased to join this mission and partnership, and look forward to providing housing for these hard-working Gainesville families.
The Collier Companies is headquartered in Gainesville, Fla.- home of the University of Florida, the state's flagship university. The Collier Companies owns more than 45 properties and has over 10,500 apartment homes located in: Gainesville, Ocala, Orlando, Tampa, Tallahassee, and other Florida locations, as well as Norman, Okla. and Athens, Ga.

For more information regarding Family Promise of Gainesville, please visit familypromisegvl.org
Contact: Jayne Moraski, Executive Director – Family Promise of Gainesville