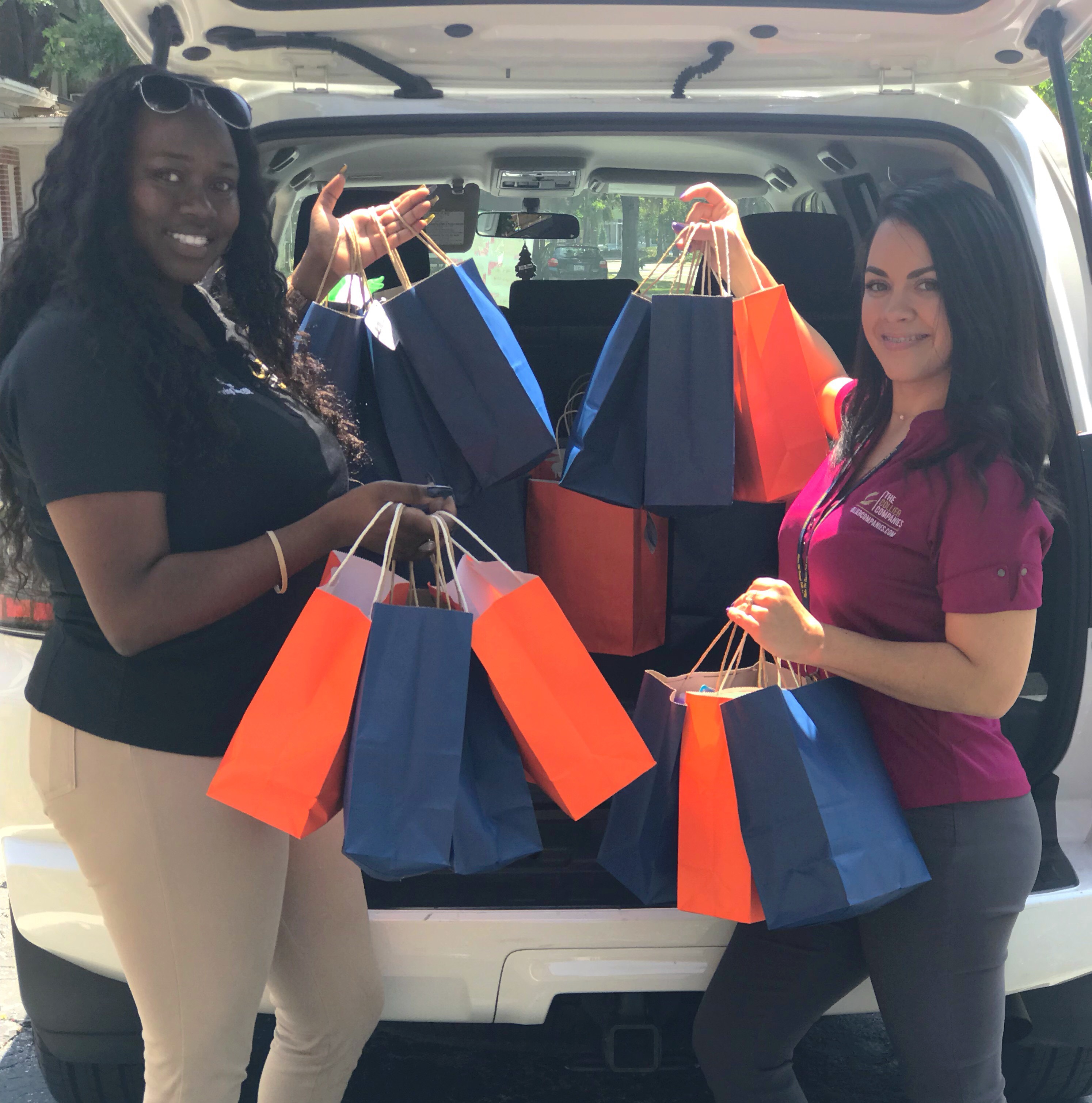 The Collier Companies, one of the largest privately owned providers of student housing in the nation, brought a few surprises for the mothers residing and working at the Ronald McDonald House Charities of North Central Florida this week.
With arms and hearts full, Collier Companies employees happily packaged and delivered 36 bags (one for each Mother – Resident and Staff). Each bag was filled with Spa Pampering items such as: Face masks, Body Wash, Bath Bombs and much more to relax these hard-working Moms.
The Collier Companies joined two of their Gainesville properties in the giving: Boardwalk Apartments led by DeCara Jones and Alexa Hoffman, and College Manor Apartments, led by James Scarratt and Ralph Sabio. Founder and Chairman, Nathan S. Collier of The Collier Companies has generously donated to The Ronald McDonald House in the past, and the company is focused on continuing that partnership.
A safe haven for families who have children undergoing medical treatment at local hospitals, The Ronald McDonald House serves as a true "home away from home" for so many. Families may only stay for weeks, but in less fortunate cases, families may find themselves staying for months or even years as they shuffle to care for their sick child out of city/state. After a meeting with The Ronald McDonald House's Executive Director, Sherry Houston, recently, The Collier Companies got a firsthand look at the wonderful services and comfort offered to the families who walk through their doors.








The Collier Companies is headquartered in Gainesville, Fla.- home of the University of Florida, the state's flagship university. The Collier Companies owns more than 45 properties and has over 10,500 apartment homes located in: Gainesville, Ocala, Orlando, Tampa, Tallahassee, and other Florida locations, as well as Norman, Okla. and Athens, Ga.