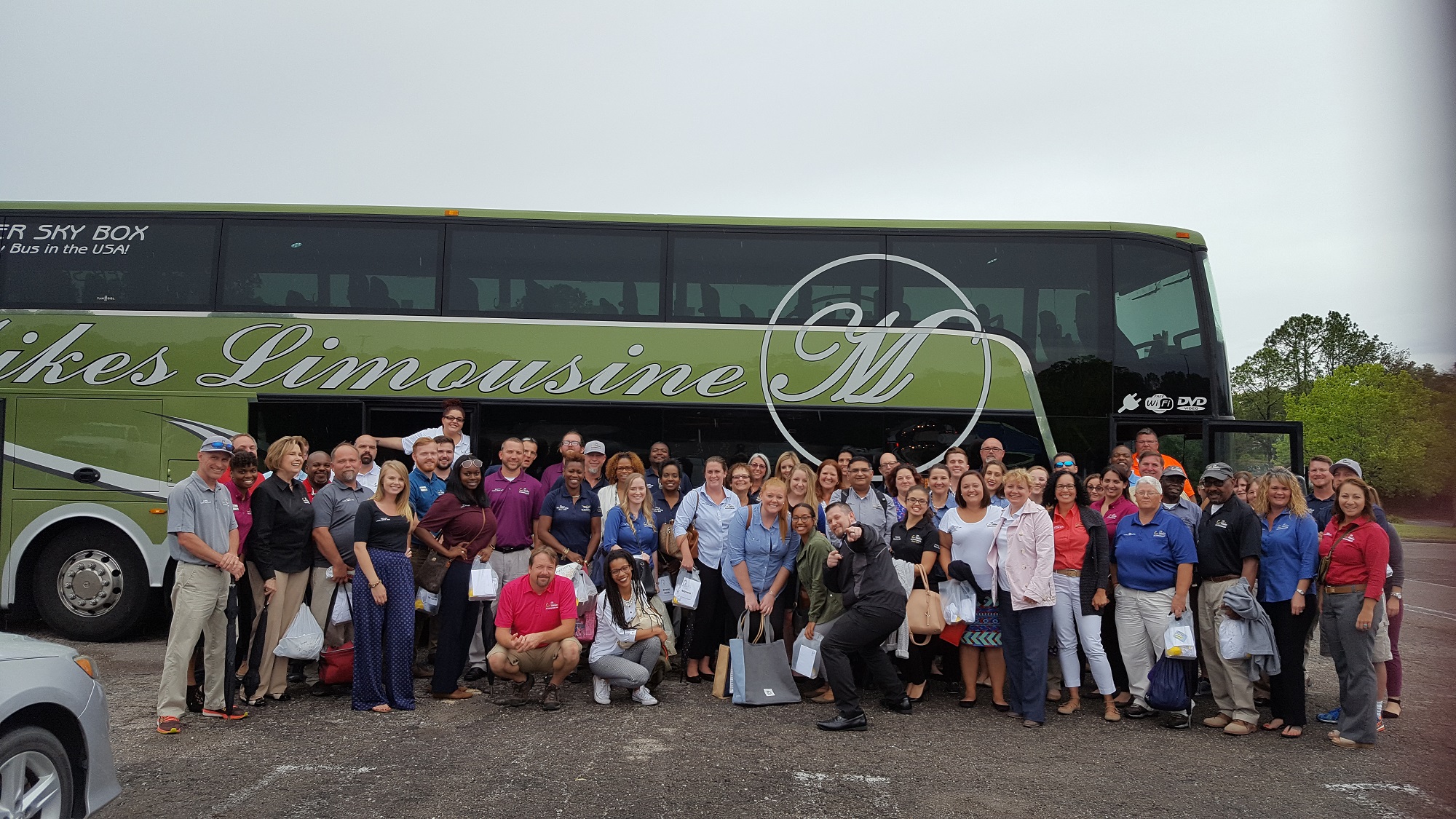 On May 24, 2017, The Collier Companies took team members from Tallahassee, Gainesville, and The Collier Companies' Regional Headquarters, to Tampa, Florida to view its newest student housing development, IQ Luxury Apartments.
IQ Luxury Apartments is an all-inclusive student housing apartment community, located in Tampa across from the University of South Florida that opened Fall 2016. Its 10 floor plans and 656 units feature premium amenities and offer resort-style living for an affordable price. While there, The Collier Companies' team members were able to explore these premium amenities and take a tour of the model unit. Features include private bathrooms, washer and dryer, cable, and new furniture packages. Amenities offered includes two courtyards with gas grills, salt water pool with beach entrance, sun deck, two-story fitness center, standing tanning bed, private study lounges, on-site management, and a multi-level parking garage with direct access to the main building.
After leaving IQ, team members were taken by other Tampa properties managed or owned by The Collier Companies. On the way back to Gainesville, the bus stopped in Ocala for team members to see the two existing communities The Collier Companies owns, and to see the construction site for the next development, Canterbury. Ground breaking for Canterbury will take place in late June.
For more information about IQ Luxury Apartments, please visit their website, liveatiq.com. More information about Canterbury Apartments in Ocala will be released soon. For more photos of the development trip, please visit our Facebook page. The Collier Companies was founded in 1972 with its headquarters in Gainesville, Florida. Today, it is the second largest privately owned provider of student housing in the nation with a portfolio comprised of more than 10,800 units amassing near 24,000 beds from all properties.