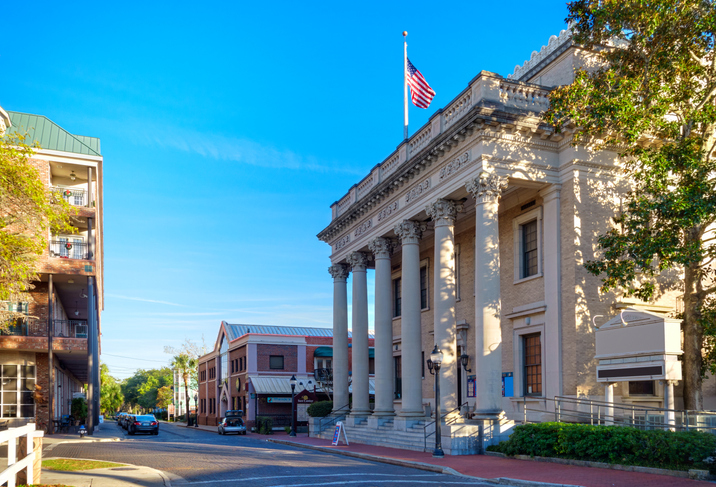 The Collier Companies Founder & Chairman, Nathan S. Collier, has introduced the Collier Challenge to the city of Gainesville, Florida, and fans of The Hippodrome Theater, ("The Hipp").  The iconic local jewel is a staple in the arts community and shares a special place in the heart of the Developer, Nathan S. Collier.
The Collier Challenge: Hippodrome 2029 officially began on April 29th, to the joy of theater-goers and local community citizens alike.  The challenge is a 10-year commitment by Collier to match donations dollar for dollar that will go directly the  Hippodrome Theater.
With a 93% cut to nonprofit organizations in the 2018 state budget, The Hippodrome Theater received almost $140,000 less in funding than they primarily receive for their annual operation costs.  The importance of cultural outlets and community growth in Gainesville is important to Collier, who also recently introduced the annual $25,000 Collier Prize for State Government Accountability with the University of Florida School of Journalism, which was introduced at the 2019 White House Correspondents Dinner.
"Beyond the fact I'm married to a professional ballerina and now an artistic professional photographer with not one but two galleries, here and in Europe, I've always felt that the Hipp was a unique artistic treasure, both for Gainesville and for downtown. I located The Collier Companies Headquarters in downtown because I very much enjoy living/working in a vibrant, mixed-use pedestrian environment that allows me to mingle casually with my fellow citizens," said Collier. "The Hipp's live theatre brings people downtown, gives downtown a special aura, adds tremendously to the ambiance."
The Hippodrome Theater not only presents performances for public enjoyment, but provides employment for local performers, education for children, and so much more.  To join the Collier Challenge, please visit https://thehipp.org/collier-pledge-form.
Read more about The Collier Challenge on Gainesville.com!
Nathan S. Collier is founder and chairman of The Collier Companies, the largest individual owner of student housing with more than 45 properties and approximately 11,000 apartments in Florida, Oklahoma, and Georgia. Collier, who earned a bachelor's, master's and J.D. from the University of Florida, has endowed the Nathan S. Collier Master of Science in Real Estate program at UF's Warrington College of Business. He is a generous supporter of the arts in Gainesville and of New York's Museum of Modern Art, Guggenheim Museum, and Metropolitan Museum of Art.