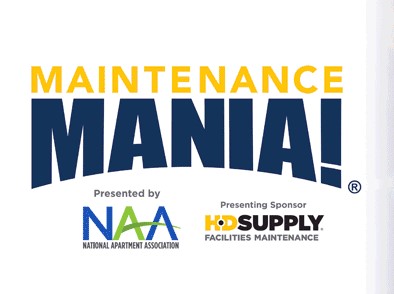 Published:
February 19, 2018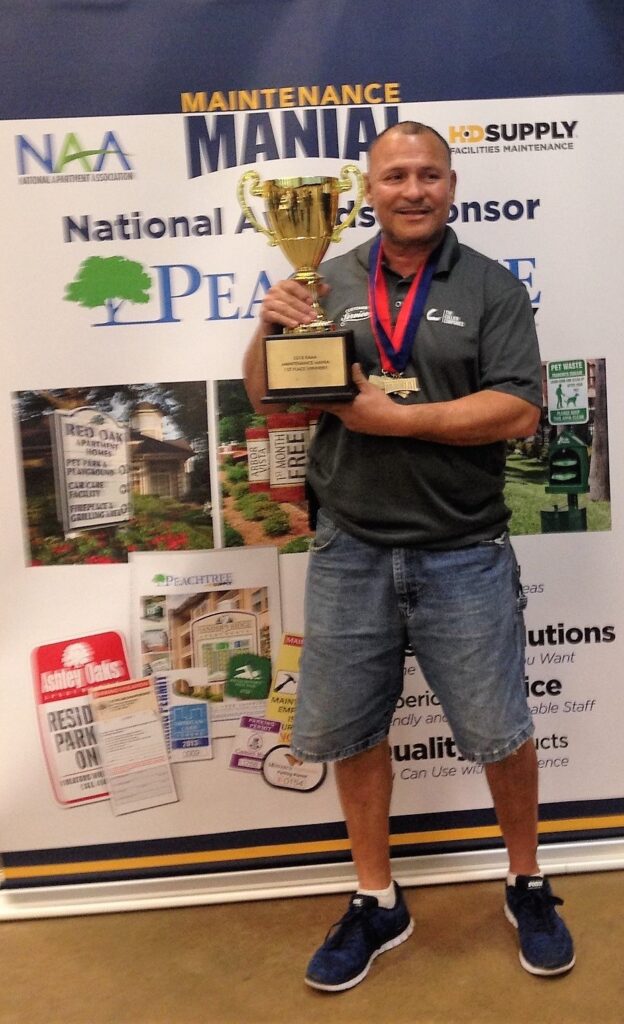 The Collier Companies is pleased to congratulate Bennie Santiago, Service Manager, for his accomplishment in being the overall event winner of the Bay Area Apartment Association's Maintenance Mania on February 15. As the overall winner, Bennie will travel to the National Maintenance Mania to compete to be National Champion.
Bennie competed with several other service professionals from the Bay Area Apartment Association, BAAA, at the Tampa Letter Carriers Hall in Tampa, Florida. The Maintenance Mania is a national competition by The National Apartment Association, NAA, that includes eight events where maintenance technicians compete against each other in timed, skill-based games built around everyday maintenance activities.
Besides being the overall event winner, Bennie placed first in the Fluidmaster Duo Flush Toilet Conversion. He placed second in Season's Ceiling Fan Installation and the Frigidaire Ice Maker Installation. He also placed third in the CFG Faucet Installation and the Bradford White Water Heater Installation. Winners from each local event get the opportunity to travel and compete at the National Championship held at the annual NAA Education Conference & Exposition on June 13 in San Diego, California.
Bennie's skill set and dedication display the qualities that The Collier Companies, TCC, nourishes in each team member. Bennie is currently a three-year veteran of TCC and serves as the Service Manager at IQ Luxury Apartments in Tampa, Florida.
The Collier Companies owns and manages over 10,000 apartment units in the states of Florida, Georgia, and Oklahoma. For more information about The Collier Companies, please visit https://colliercompanies.com.