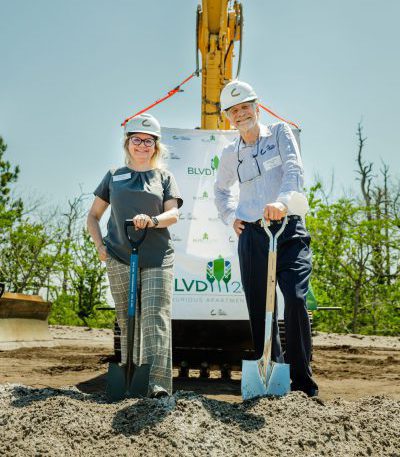 Published:
April 28, 2021
Luxury living comes to Orange County with a new 330-plus apartment home community, due to open in spring 2022. Developed by The Collier Companies, BLVD 2600 sits next to Lake Betty and will exemplify lifestyle living with extensive walking and cycling paths, recreational venues such as a saltwater pool, lush landscaping, and other luxury features that residents desire in a hot real estate market. The development boasts easy access to both US 441 and Maitland Boulevard. The Collier Companies broke ground on the property on April 13.
"Since its inception, The Collier Companies has been focused on making relaxed living more assessable. With this new project, BLVD 2600, we're delighted to bring luxury living to Maitland and provide a balanced outdoor/indoor experience on scenic Lake Betty. Our residents will feel right at home," states Jennifer Clince, President/CEO of The Collier Companies.
With BLVD 2600, The Collier Companies continues to extend their reach in Florida. Chairman of The Collier Companies Nathan Collier notes, "The Collier Companies is a Florida-born and bred company to its very core, so we're proud to become a part of this thriving community. The central Florida property helps us expand our footprint and accelerate our growth, focusing on ramping up our development pipeline and expanding our team – always relying on our company value of proudly making our Customers' Homes the Heart of our business."
The company also looks forward to the final phase of another property, The Atlantic, opening June 2021. Located in Port Orange, it's the first of The Collier Companies luxury property rollout within its 2X plan.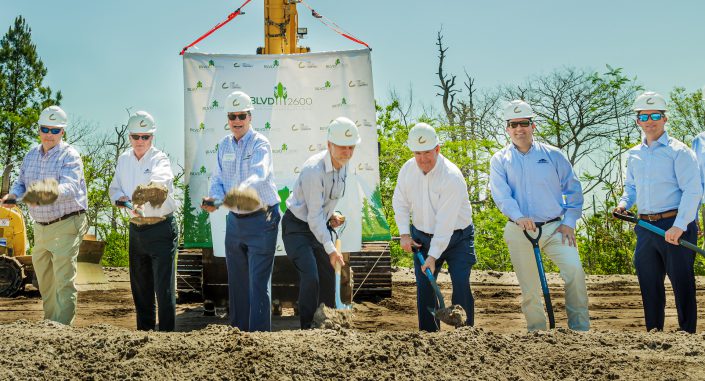 About The Collier Companies
Headquartered in Gainesville, Florida, The Collier Companies operates and owns an estimated $1.8 billion of real estate in Florida, Georgia, and Oklahoma. The Collier Companies portfolio is comprised of over 11,200 apartment homes. Founded by Nathan Collier in 1972, The Collier Companies strive to provide best-in-class apartment homes for a unique long-term hold. Our success can be attributed to our strong culture and a base of team members who believe in upholding entrepreneurial energy and a life devoted to learning.
For more information, contact Steve Kaminski Vice President of Marketing:
(p) (352) 416-1428
(c) (817) 874-4699