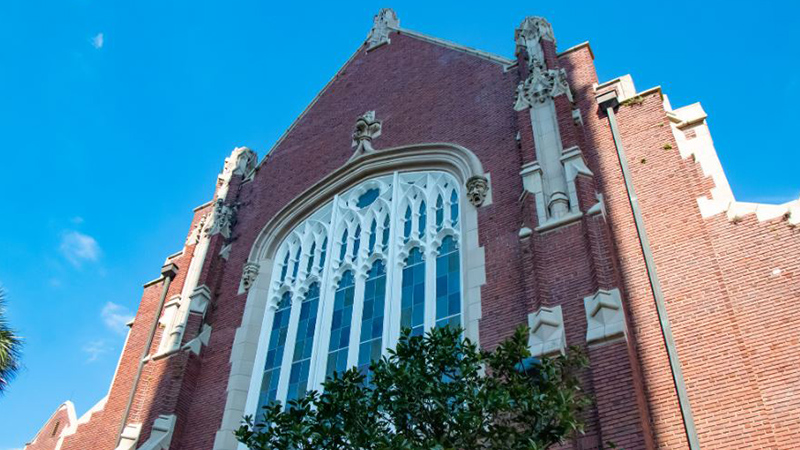 The winner of the first Collier Prize for State Government Accountability has been announced.
The Collier Prize, one of the largest journalism prizes in the nation, is funded by Nathan S. Collier, founder, and chairman of The Collier Companies, the largest private provider of student housing in the nation.  Introduced at the 2019 White House Correspondents' Dinner, the prize is worth $25,000 and recognizes the best professional U.S. reporting on state government accountability in any medium or any platform.
58 entries were received by the UF College of Journalism by the January 31st deadline with first prize being awarded to The Oregonian newspaper.   The newspaper staff's four-part series, "Polluted by Money", digs deep into the practice of corrupt campaign contributions within the state of Oregon. Highly lauded for being "extraordinary in-depth and scope", the February 2019 piece of journalism has made its rounds in the worlds of journalism and politics winning previous awards prior to the Collier Prize.
Two projects were chosen as Honorable Mention winners alongside the top prize.  "Copy, Paste, Legislate" from the Center for Public Integrity and the USA Today Network, and "Beaten, then Silenced" by The Philadelphia Inquirer.  Both pieces of journalism have won top awards within the industry.
Collier is a descendant of Peter Fenelon Collier who founded Collier's, a weekly magazine that focused on investigative journalism.  "Collier's Weekly had a long history of investigative journalism, shining light in the dark recesses of government," said Collier, "I am honoring Peter Fenelon Collier's vision and dedication by supporting a vibrant free press, particularly at the state government level."
Nathan S. Collier is the founder and chairman of The Collier Companies, the largest individual owner of student housing with 50 properties and approximately 11,000 apartments in Florida, Oklahoma, and Georgia. Collier, who earned a bachelor's, master's, and J.D. from the University of Florida, has endowed the Nathan S. Collier Master of Science in Real Estate program at UF's Warrington College of Business. He is a generous supporter of the arts and education in Gainesville and of New York's Museum of Modern Art, Guggenheim Museum, and Metropolitan Museum of Art.