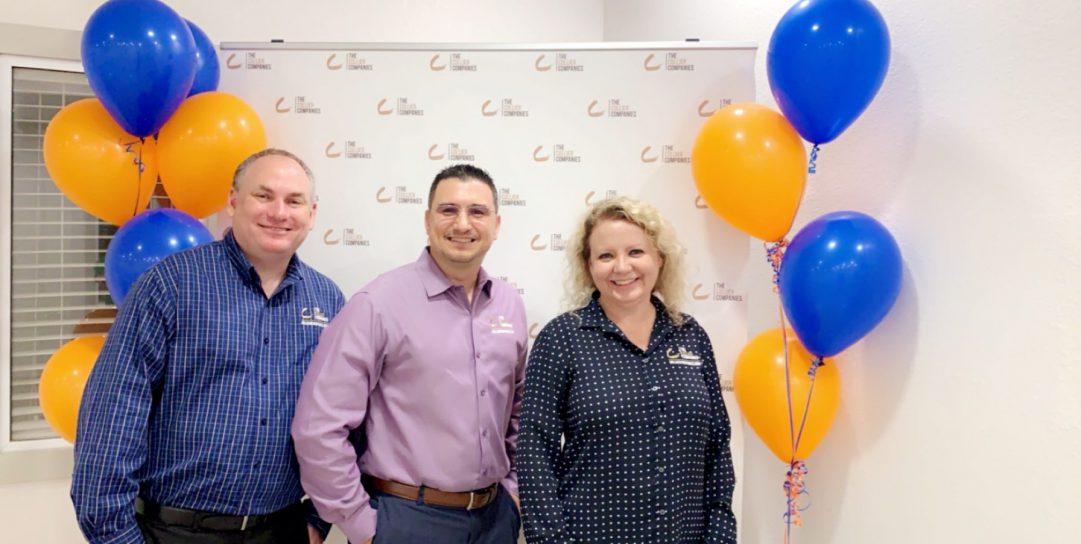 Published:
August 23, 2019
The Collier Companies started the college semester by offering an exclusive sneak peek of their latest developments to their internal team. College Park at Midtown, (CPM) is a trio of buildings developed in the College Park neighborhood, in walking distance to UF and many local social centers. TCC, one of the largest private providers of student housing in the nation, and is based locally out of Gainesville, Florida.
Located in the heart of Midtown and only steps away from the University of Florida, the community is 100% full for the upcoming school year and excited to welcome in residents. Team Members and guests were treated to a tour prior to the busy move-in week and had the opportunity to set their eyes on the highly anticipated apartment homes.
TCC proudly escorted their team throughout the corridors of CPM and highlighted their Viceroy building and viewed three of the floorplans available. Apartments offer residents barn-style doors, tech-savvy touches, granite countertops, spacious living areas and so much more. A community that's ideal for the Gainesville-student, the excitement and tradition of UF gamedays are found to be only minutes, (or a peek outside of your apartment window), away!
"In certain areas, you can see the Stadium and the scoreboard from your balcony or unit in all three buildings! The micro-unit is under 400 sq. feet and as spacious as it is, there were 16 people in the room and there was still plenty of space to maneuver easily. Which is a wonderful feature", explained Carl Cataudella, Director of Development when asked his thoughts on the final product and his favorite part of the apartment home features.
Recently, The Collier Companies announced its plans to double in size in the coming years as they ramp up the development pipeline. College Park at Midtown is the most recent development and the organization has plans to break ground on a luxurious community with 310 apartment homes in Port Orange later this year. Adding the 108 apartment homes at College Park at Midtown to their portfolio results in 11,829 apartment homes owned and managed by The Collier Companies across three states and ten cities.
The Collier Companies owns and manages over 11,000 apartment homes in the states of Florida, Georgia, and Oklahoma.