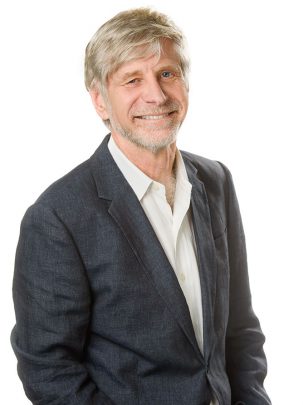 Nathan Collier
Nathan S. Collier is founder and chairman of The Collier Companies, an owner, manager, and developer of multifamily housing with headquarters in Gainesville, Florida, home of the state's flagship university, University of Florida. Under The Collier Companies umbrella, Collier owns more than 45 properties and approximately 11,000 apartments in Gainesville, Ocala, Orlando, Tampa, Tallahassee, and other Florida locations, as well as in Norman, Oklahoma, and Athens, Georgia. The Collier Companies has consistently been ranked within the top 25 largest student housing owners as well as top student housing management companies in the country by Student Housing Business magazine. The Collier Companies is the largest student housing portfolio owned by a private individual.
---
---
Mr. Collier endowed the Nathan S. Collier Master of Science in Real Estate program at University of Florida's Warrington College of Business Administration, where he teaches a real estate case studies course. He is lead author of "Construction Funding: The Process of Real Estate Development, Appraisal, and Finance," published by John Wiley & Sons, now in its 4th edition and published in Chinese and Korean. Collier has written over 1200+ posts related to personal development, leadership and real estate through this blog website; he also published a compilation of his blogs in an E-book entitled "99 Thoughts to Help You Fill Your Life Management Tool Box". Collier is member of the University of Florida Foundation, Gator Boosters, Inc. and National MultiHousing Council, where he served as founding chair of the Student Housing Committee. He is on the board of UF's Bergstrom Center for Real Estate Studies, is a member of Urban Land Institute, and is active in World Presidents' Organization. Collier also serves as a member of Columbia University's Columbia Journalism Review Board of Overseers.
Graduates of the University of Florida's Warrington School of Business were treated to words of encouragement and wisdom by the three-time Gator Graduate at the 2018 Commencement Ceremony. Here's Nathan S. Collier's Keynote speech with an introduction from Dean Kraft:
---
Praise from a UF Business Graduate, Class of 2010
Kristen Hadeed, UF Warrington Class of 2010 graduate and Gainesville business owner and author, posted the following letter to NSC after his keynote speech at her graduation:
"As fate would have it, the graduation speaker that year was my first major client: Nathan S. Collier.
. . . Nathan held the number one spot on my 'people I wanted to meet' list. Not only was Nathan a UF grad, he was also a major financial contributor to the business school and one of the largest privately held owners of student housing in the country. I couldn't believe he was there, speaking at my graduation. Who better to learn from than a majorly successful CEO who made it in the same town I was trying to make it in?"
---
A generous supporter of the arts, Collier supports Gainesville's Hippodrome State Theatre and Dance Alive National Ballet as well as the University of Florida's Phillips Center for the Performing Arts, Harn Museum, and Museum of Natural History.