The Collier Companies is a team of highly motivated people who are dedicated to quality, excellence, and outstanding service. The Collier Companies has chosen to create a company culture based in large measure on principled profit: The Collier Companies earns prosperity by creating value as defined first, last, and always by our customers.
Part of The Collier Companies' strategic vision calls for taking customer service to a new level, unprecedented in the housing industry. The Collier Companies wants to always pleasantly surprise, even astonish, our residents with our service, consistently underpromising and overperforming. If The Collier Companies tells a resident that The Collier Companies takes care of a problem the same day, The Collier Companies aims to get it done within the hour. As The Collier Companies achieves this, our customer service becomes a marketing advantage, a difference that our residents see and feel on a daily basis.
The Collier Companies succeeds when our residents urge their friends to move into our communities, when our renewal rate is sky high, and when residents moving to another city ask if The Collier Companies manages a community there that they can move to.
"I have a vision… of a different kind of place to live & work. One with a true sense of community, a community that is a joy to live & work, a place where we truly care about each other as individuals & demonstrate that every day, in part by the depth of our commitment to quality, excellence & customer service.

A place where people grow, both personal & professional. where they have an opportunity to showcase their unique individual talents as part of a team effort toward an inspiring goal."

– Nathan S. Collier – 2/14/1997
THE SEVEN HABITS OF HIGHLY EFFECTIVE PEOPLE
The 7 Habits represent the foundational principles of The Collier Companies' culture. Our goal is to make these principles self-evident to everyone who comes into contact with The Collier Companies.
Be proactive.
Begin with the end in mind.
Put first things first.
Think Win/Win.
Seek first to understand, then to be understood.
Synergize.
Sharpen the saw.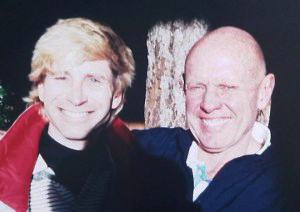 Our founder, Nathan S. Collier, and 7 Habits author, Stephen R. Covey
THE COLLIER COMPANIES MANIFESTO
We Believe it is performance that counts, not promises or good intentions or, even best efforts.
We Believe the best we can be, we must be; to give anything less than our best is to sacrifice our gifts.
We Believe that if you can't stand the heat, get out of the kitchen.
We Believe in the social contract and accept that we have a responsibility to respect all stakeholders.
We Believe entrepreneurial energy built this great country and we thrive on the challenge of doing what others think can't be done.
We Believe that if it were easy, it would've already been done.
We Believe in life-long learning (Obsessively so) and that to cease to learn is to cease to live.
We Believe that losers have a million reasons why they can't while winners need just one reason why they must.
We Believe in counting our blessings daily..
We Believe that everyone is a leader and our actions teach our belief systems.
We Believe that we are responsible for what we teach.
We Believe in the power of passion and persistence and personal initiative.
We Believe that progress depends on unreasonable people, creative pioneers stubbornly unwilling to accept the status quo.
We Believe in having an Attitude of Gratitude and the Habit of Happiness.
We Believe in smiles, kindness and going the extra mile.
We Believe that hard work and laughter go well together.