Nothing Down: Buying Real Estate When You Have No Money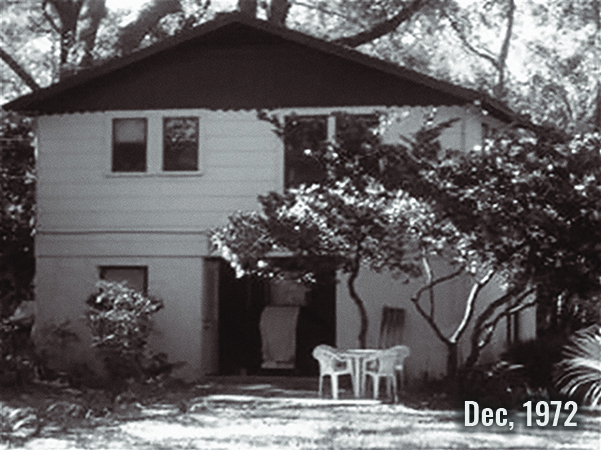 In December of 1972 Nathan made his first "real estate" investment when he was just twenty years old: a single home several blocks north of the University of Florida's law school. He was able to substantially offset his college expenses by living upstairs and renting out the downstairs, personally doing all the maintenance. For the next seven to eight years, Nathan continued to buy houses within walking distance of the University of Florida at the rate of three or four a year, using every "no money" down technique in the book. Nathan's father, a civil engineer, had raised him to be hands on with a DIY (Do It Yourself) approach. As a result, Nathan was a pretty fair jack of all trades handyman and was able to do most of the maintenance on his houses.
By 1980, Nathan was up to 25 or more rental homes and realized "that dog don't hunt," or in business terms – it was not a scalable business model. Each home was unique with different plumbing fixtures and appliances and had to be shown individually and while occupied. Pivoting, Nathan began to focus on the College Park neighborhood just north of the University of Florida.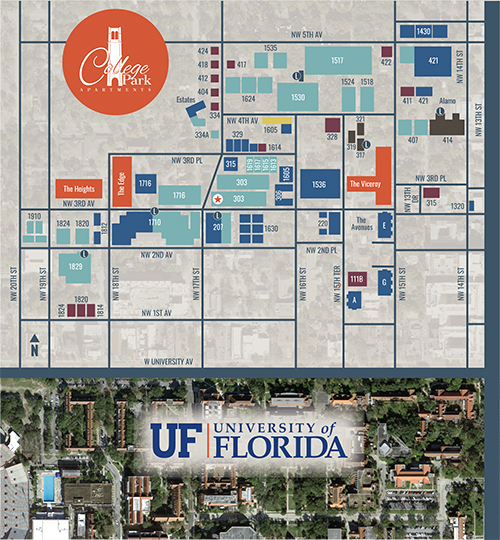 Purchasing an Apartment Community on the Installment Plan; again with No Money Down
In 1980, College Park was known as the "Student Ghetto", a very neglected, rundown area with pothole streets and all too many dilapidated buildings, most owned by small "mom and pop" absentee landlords. Nathan began to "farm" the area, going down to the Property Appraiser's office, looking up owners on microfiche (this was long before the internet), creating a community newsletter that informed other owners about City or neighborhood issues that impacted their properties and began calling regularly, soliciting support. As a result, when folks decided to sell, Nathan was a natural buyer and over a decade was able to put together an apartment community of institutional size, howbeit scattered over a neighborhood.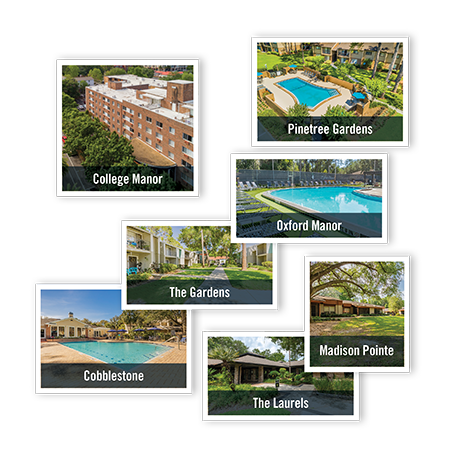 The Shey Portfolio: A Game Changer
It is hard to overstate the importance to the future of The Collier Companies of the slow, patient, decade long assemblage of College Park. Most apartment communities of institutional size (300+) trade north of $50M and private individuals without inherited wealth do not generally get to buy at that level. College Park became the foundation for an era of rapid growth, still bootstrapping with "innovative financing": Spanish Trace for less than 5% down, College Manor @ 6.5% down and the great granddaddy of them all: The Shey Portfolio, 1400+ apartment homes, $100 Million Valuation, $1 Million down i.e. 99% leverage.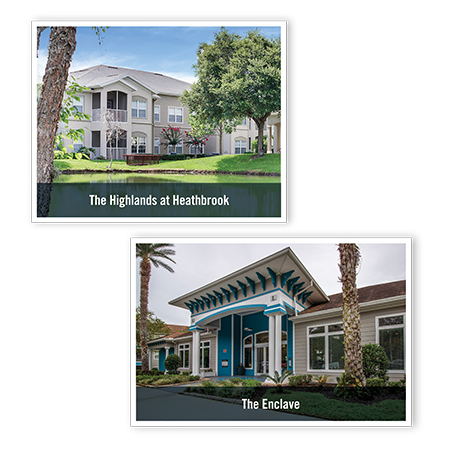 Explosive Growth through Partnerships and Development – addition of 5500 apartment homes
While Nathan personally owns the vast majority of the TCC portfolio, during this time TCC formed their first institutionalized partnerships with companies such as JP Morgan Chase, The State of Utah Retirement System, Sterling American (investment arm of the then owners of the Mets), and GMAC as well as SEB, a Scandinavian pension fund. The Collier Companies also built Highlands at Heathbrook, 320 apartment homes in Ocala in the summer of 2004. Next came Phase IV of Arlington Square, followed by 412 additional apartments at The Enclave in 2008. Phase II of The Crossing at Santa Fe came next, an additional 168 3/3 apartment homes to an existing 168 4/4s.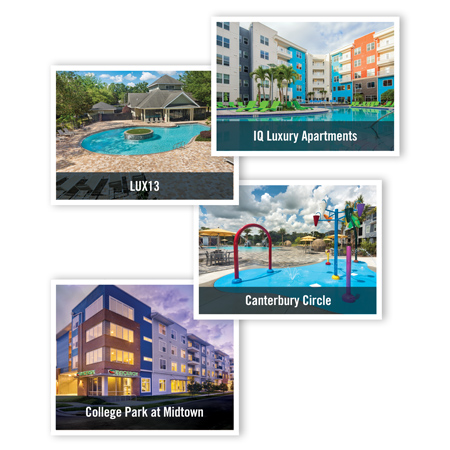 Expansion and Continued Growth
Coming out of the Great Recession of 2008, The Collier Companies overcame twin challenges. TCC had re-capitalized by taking in an additional partner, selling off 90% of two of our largest, premier communities and, most of our partners had reached the end of their hold period and wished to sell. Fortunately, TCC was able to raise the capital to buy back more than half of our existing communities, reducing our Core/Partner ratio from an all-time high of 70%/30% to 92%/8% by 2021.
On the development front, Phase II of Lux13 was completed, taking it to 300 apartment homes by adding 160 beds (4/4s) to balance out its existing 2/2s & 3/3s as well as creating frontage on NW 13st, a major throughfare. 2016 saw the addition of IQ in Tampa, over 600 beds on Bruce B. Downs Blvd, the north border of the University of South Florida and The Collier Companies' first five story development. Canterbury on 1-75 in Ocala, was next in 2018, followed by an additional 300 beds in College Park in 2019, and the ground breaking of The Atlantic in 2020 adding 310 more apartments.
2020 & Beyond: Double in Size in the Coming Decade via Development
When TCC completes its 2X Challenge, we will be in the Top 50 apartment owners in America. After that: 4X Challenge! which easily puts TCC in the Top 25! To complete our 2X Challenge, TCC needs to have a minimum of 4 communities in regulatory/permitting, 4 under construction and 4 in lease up/stabilization. The Atlantic, 310 apartment homes in Port Orange was delivered in the fall of 2021, with BLVD 2600 in Maitland, Hawks Mill in Daytona Beach & Fruitville in Sarasota following in short order.