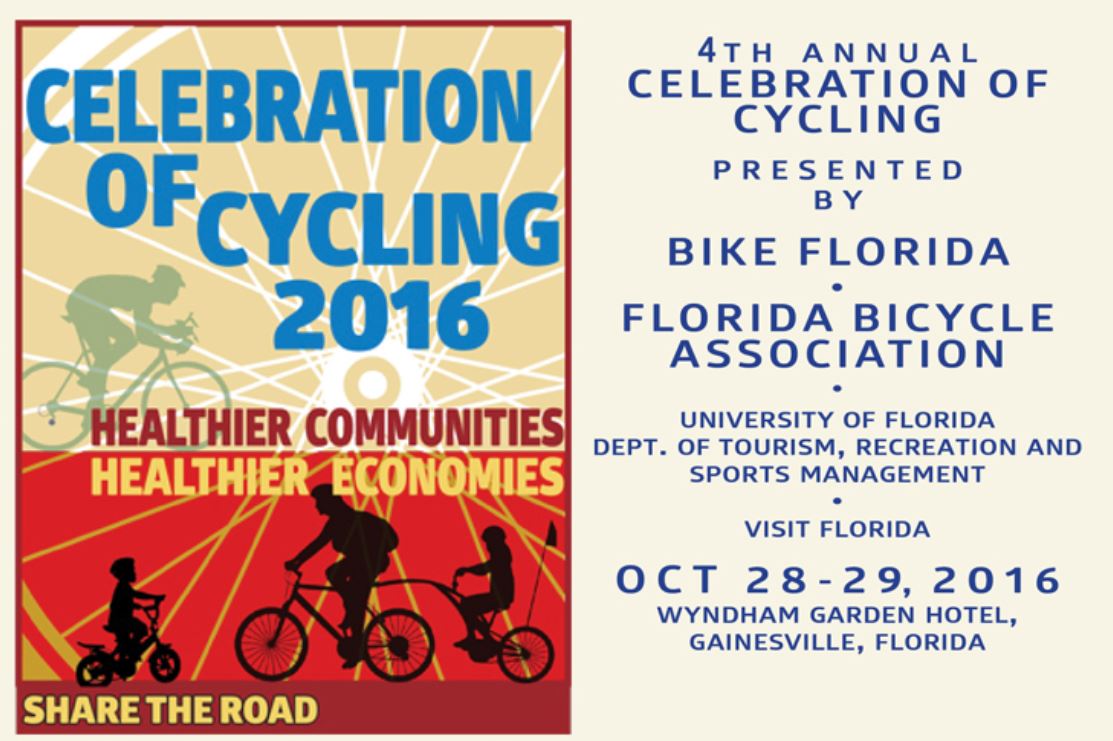 GAINESVILLE, Fla. ­­— The Collier Companies founder and chairman, Nathan S. Collier, has announced his sponsorship of Share the Road's Annual Celebration of Cycling event in Florida.
The 4th Annual Celebration of Cycling event is a daylong series of speakers and panel discussions on cycle tourism in Florida. This summit will show how Florida can improve cycle tourism and what communities can do to create a safer atmosphere for cyclists. Presenters include Jim Sayer, Executive Director of Adventure Cycling, Sara Petyk, Owner of Bike the GAP, and Joy Hancock, Ride Director of Bike Florida. The University of Florida's Department of Tourism, Recreation and Sport Management will also be presenting their research on bicycle tourism. The event will be followed by a memorial ride to Gainesville's Depot Park for the dedication of The Share the Road Memorial. Mr. Collier will be sponsoring this event on the Commuter level. For more information on this event, visit their website at http://www.sharetheroad.org/celebration-of-cycling-2016/.
Share the Road is a campaign to improve cycling in the state of Florida. It exists to increase advocacy and awareness of bike related issues, teach bike safety and education, and improve bike tourism and demonstrate the economic impact of cycling. It is funded by sales of the Share the Road license plates.