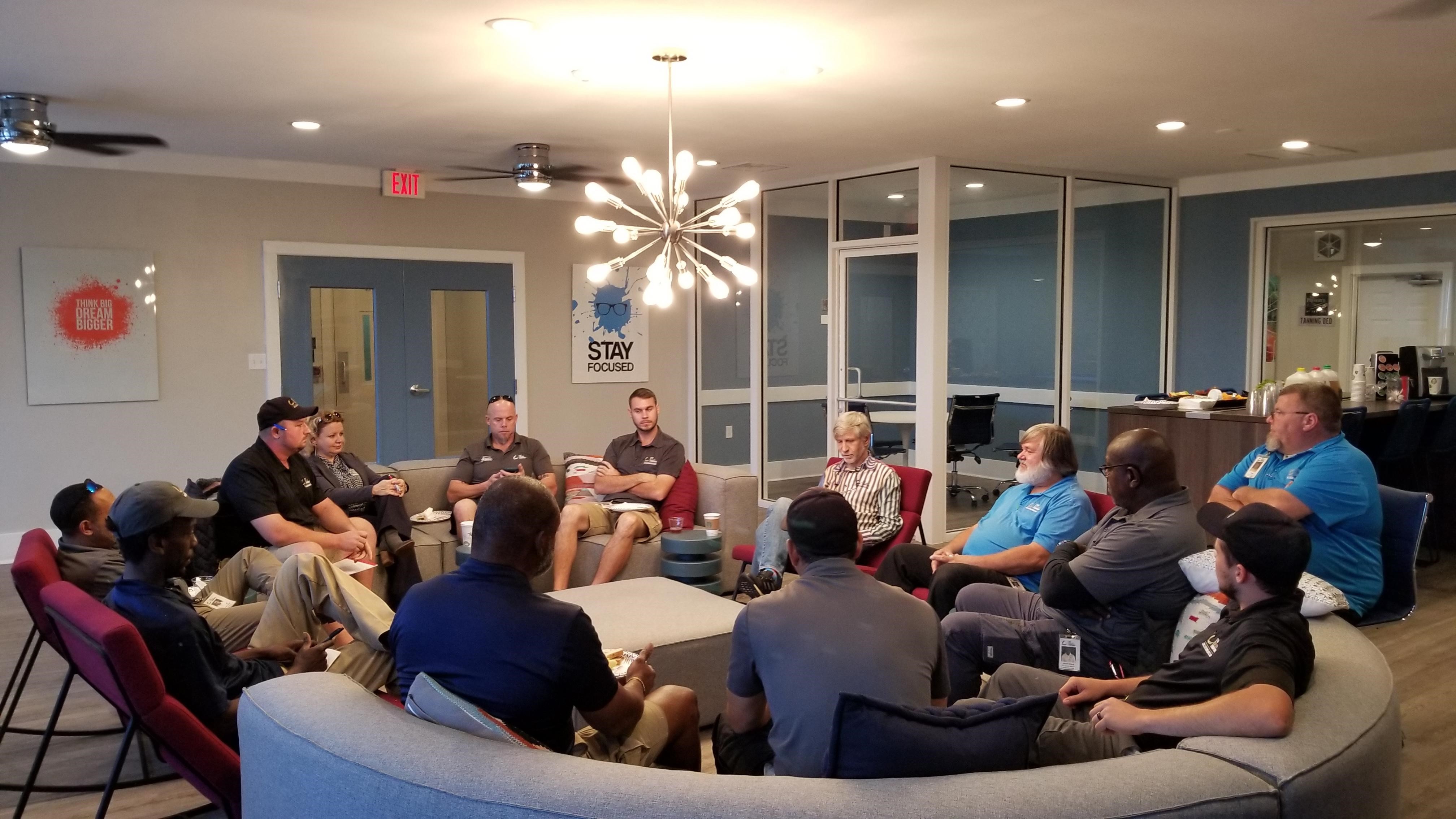 Published:
November 6, 2019
Teaching our teams customer service and leadership is an important part of the TCC culture.  As The Collier Companies continues to grow, we aim to provide individual team members opportunities to grow with it. Recently, our Founder/Chairman, Nathan S. Collier (NSC), and CEO, Jennifer Clince, visited our leaders in Tallahassee to have an open discussion and spend time with the regional team.
With eight apartment home communities in the state capital that provides housing for students and families, the focus on providing the best in customer service and making our residents' homes the heart of our business is always a top priority. During this visit, teams were welcomed to share their feedback and ask open questions as team members to the organizations' leaders, in an effort to cultivate a culture of open communication among the team.
The organization has plans to make these intimate sessions a consistent event across the portfolio, in hopes of continuing to learn and grow with team members. Recently, the organization announced its '2X' initiative to double in size by ramping up its development pipeline in the coming years, along with an increase in employment opportunities.