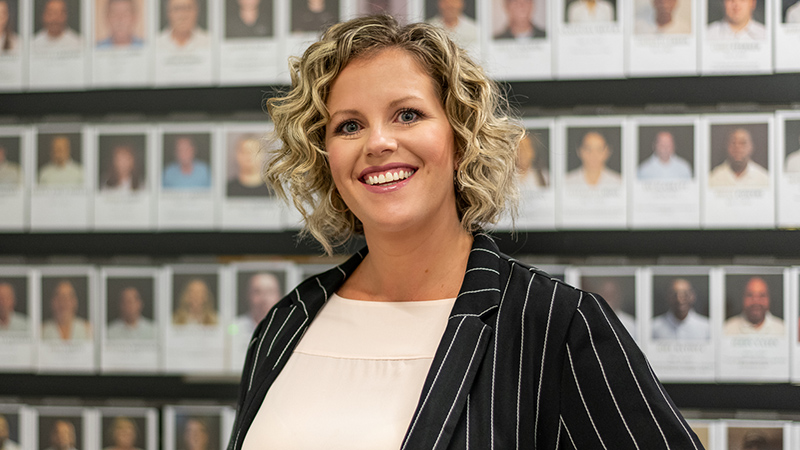 The largest private-provider of housing in the nation has welcomed in its new Vice-President of Operations to their team.
Rachelle Dow has been tapped as the third member of The Collier Companies' Vice-President of Operations team, in a role once held by Michael Rosenblatt who was recently promoted to Director of Operations.  An industry veteran with over 10 years of experience, Dow has excelled at numerous roles including Asset Manager and Senior Vice-President of Property Management and was previously with Passco Companies and Riverstone Residential.  Dow was drawn to The Collier Companies for a variety of reasons, including the organizations' focus on education and ongoing learning, the opportunity for growth within, and the value placed on team members' performance and success.
"The ability to know and understand the process from start to finish – acquisition/construction, lease-up/stabilization to disposition, leasing to management, construction, and asset management viewpoints. I don't just look at one side of the coin, but the full spectrum of how every decision affects the end result. Big picture results through everyday actions and processes", asserts Mrs. Dow as she discusses what she hopes to bring to The Collier Companies.  "I couldn't be more excited to be here with this dynamic team! I have been very impressed with the amazing welcome and culture emersion that has taken place", exclaimed Dow. "In the short time I've been on board, I have already experienced an overwhelming assurance of the value on team and each person that is here."
The organization, which began in 1972 by their enigmatic Founder/Chairman Nathan S. Collier, has been transparent about its focus on growth within its portfolio and team.  With an increase in recruiting and growth externally and internally, the company has made sure that the opportunities for growth have continued as well.